About Provacan
Provacan CBD products are the flagship range of cannabis-based research firm CiiTECH; a registered UK cannabis biotech company and collaborative partner with Israel's Hebrew University of Jerusalem – the epicenter of cannabis research and development. Using the knowledge and expertise of our CiiTECH researchers, the aim of Provacan CBD is to discover, develop, and commercialise CBD products for all UK and EU residents. Each and every Provacan CBD supplement is grown, manufactured, and produced under strict EU agricultural and food processing guidelines. Also, the production and distribution of our products is fully compliant with British Healthcare best practice, as well as the quality standards set forth by the UK Cannabis Trades Association.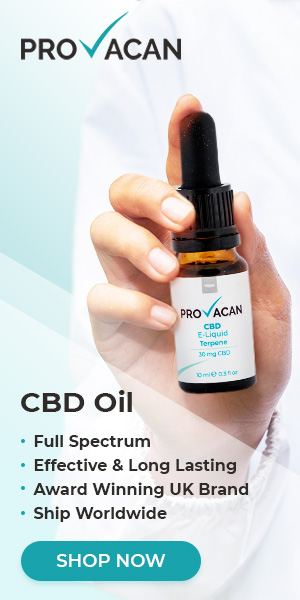 Get Notification
Track the newest Provacan coupons from our notification. We will send an email notification of the latest coupons from Provacan.
cannabispromocodes.com will never share your information.
Privacy Policy